Steer Towards Turnquist Apartments Today!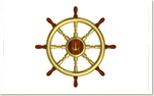 Application Apply for your apartment now. Click Here to download and print your application. Submit application in person to our rental office along with:

Photocopy of driver's license
3 pay stubs or other proof of employment
Social Security Card
$30.oo Application Fee

Other important information
Rent is due the 1st of each month.
Rent paid after 6th will be considered delinquent and a late fee equal to 5% of the monthly rent will be applied.
Maximum of 4 people per 2 bedroom unit.
Maximum of 2 people per 1 bedroom unit.
90 days notice before the end of lease notice required to terminate lease and avoid automatic renewal.